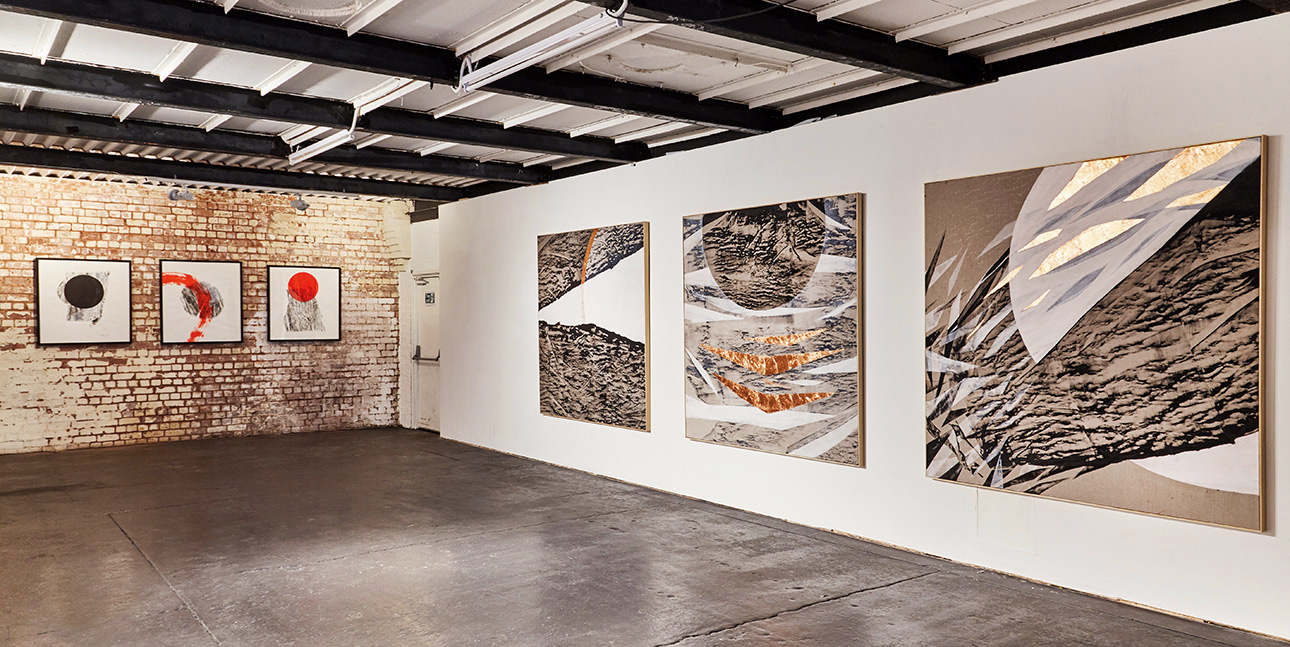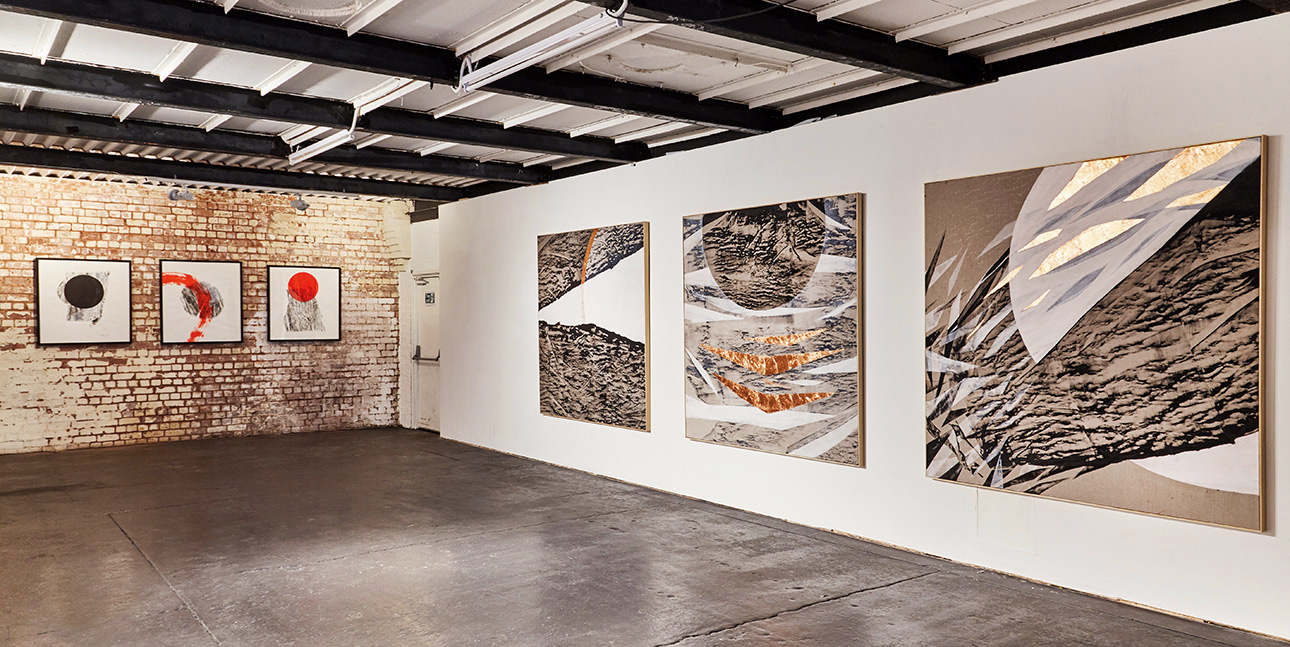 'UNFOLD' solo show, June 2019.
A collection of canvas and paper works, painted in and across woodlands, waterways and wastelands.
Sharing a common theme, each piece evolved from painting on site in different locations from Moscow to Bordesley. These works have grown from Lucy's large scale mural painting, relating directly through the very physical act of painting outside on site, dealing with varied surfaces and unknown external factors while considering it's final ephemerality. All of which has intrinsically led her to capture these permanent manifestations.
Canvas works made in the Losiny Ostrov National Forest, Moscow, commissioned by Artmossphere for the Moscow Biennale.
From L-R: '(A Disconnection) Outside of the Embrace', 'Three Gilded Sides of Losiny Ostrov', 'To The Point of No Return' Ink and copper leaf on linen. 180 x 180cm
Large wood and screen printed mono-prints of yew blocks, gathered from the urban woodland of Warley Woods. 'Yew Black', 'U', 'Yew Neon' 99 x 89cm.
Large scale wood and screen printed paper works. 'ALK' and 'Gone' 150 x 63cm
'Studies 1-12' Ink, neon spray, copper leaf on birch. 44 x 44cm
'Under Bordesley' ink and mixed fabrics. 115 x 262cm
'Bones That Scatter' Ink, dirt and porcelain on canvas. 150x120cm.
Painted inside a brownfield site of Stoke on Trent, commissioned by Airspace Gallery for the Brownfield Site Research Centre.
Canvas work suspended in front of the Moscow triptych and film by Matthew Watkins depicting Lucy at work.